Welcome! This is a short version English summary of our services, the company and Cecilia Linhart.
About the name: Top of The Hill
As we raise our eyes, we can look at ourselves and the world from new angles. That help us to develop and learn new things. When we climb up on a hill, our eyes are automatically lifted by the fact that we physically find ourselves higher than the surroundings. Therefore, we have chosen the "Top of The Hill" name which metaphorically tell us to raise our eyes and focus on learning and development in order to see new paths to the desired goals.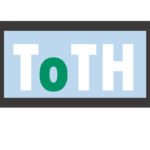 Sometimes we only write the short version ToTH. Then we mean Top of The Hill. Welcome up!
The Company: Top of The Hill AB
Top of The Hill AB (company no: 559179-6783) is owned by Cecilia Linhart and Michael Linhart. Cecilia is the formal CEO and operates the company as a consultant and coach.
Our services
Services provided in English – for non-Swedish citizens working in Sweden – by Cecilia Linhart at Top of The Hill:
ATTRACT™ Outplacement (for individuals)
FLOW™ Career coaching
Mentor coaching

Development of leaders
Development of resilience (work-life-balance)

Consulting services by the hour (i.e. recruitment and assessment services for K2 Search)
Contact: Cecilia Linhart · phone +46 733 700 733 · e-mail cecilia@topofthehill.se
Visiting address: Helio Hötorget, Sveavägen 9 floor 17 (111 57 Stockholm)
Sveavägen 9 is the third Hötorgshus ("Hightechbuilding"), it's located very close to the metro station Hötorget, and close to T-Centralen.
You can get here by metro, bus, bike or car. If you go by car there is a parking garage next door on Sveavägen 17.

Skype & Phone Meetings: Coach meetings can also be held via Skype or phone when the Client wishes. Skype Address: Search for Cecilia Linhart Karriärcoach (live: clinhart_3)
Postal address: Top of The Hill AB, Gyllenstiernsgatan 7 (LGH 1001), 115 26 Stockholm
Payment information:
Bankgiro: 5310-3016
Swish: 123 319 5864
Card payments with iZettle
Company number: 559179-6783. VAT: SE559179678301.
About Cecilia Linhart
Cecilia Linhart has a background as a headhunter and a recruitment consultant. Before that she worked as a sales manager, sales rep., entrepreneur, health consultant and financial controller. She has also written a cook book for students based on IFD, Inflammation Free Diet.
Cecilia has an extensive knowledge about recruitment processes in Sweden. She has interviewed thousands of white collar candidates at manager and C-levels, and she has performed hundreds of personality and capacity tests on candidates. Her network among recruitment consultants and hiring managers within Sweden, and especially in Stockholm, is wide.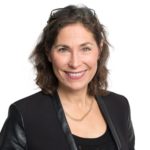 The coach Cecilia 
Cecilia has the ability to get clients to go from a whirlwind of thoughts to clarity and clear goals. With great presence and responsiveness to the client in the meeting, Cecilia combines coaching with knowledge sharing and counseling. Thanks to her previous experience from business-oriented roles, she has a good understanding of both the business and the challenges you can face in high-performance environments in international companies.
Cecilia's coach style is characterized by a sensitivity combined with a focus and ability to help you adhere to the topic and structure throughout the conversation.
Do you want to know more? SMS or email your phone number to me and I will get back to you as soon as I can >> cecilia@topofthehill.se, SMS & phone +46 733 700 733
Other pages in English on this site: